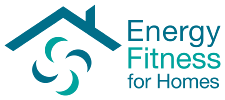 PO Box 97 Owensville, Ohio 45160
513-735-4334
Energyfithomes@gmail.com
We are extremely excited to offer Indow Windows!
Old windows fit the style of your home, and don't you love t

hat beautiful rippling glass?
Why throw away those classic, beautiful windows or spend needless amounts of money on new windows?
Indow Windows are window inserts that deliver double pane window performance at a much lower cost.
LESS IS MORE!
Orig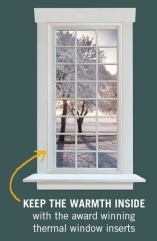 inal, single pane windows may be drafty but their beauty helps define your home's character. Indow Windows have a clean, low profile design and do not require a mounting bracket so they virtually disappear when installed.
In almost all cases Indow Windows also do a wonderful job of eliminating condensation on your windows, dramatically improving visibility and preventing moisture buildup from rotting out your original windows.
Indow Windows are available in soft white, black, and in a chocolate brown comparable to Benjamin Moore French Press.